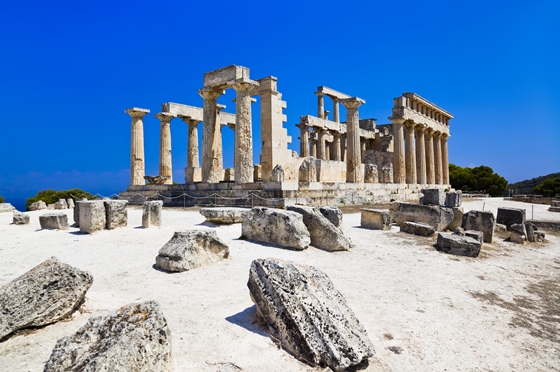 The Sanctuary of Apollo Delfinios, Kolóna
The Sanctuary of Apollo Delfinios, Kolóna
Located at a short distance from the harbour, the area took its name from a standing column (of Doric type), the only one remaining from a 6th Century BC temple. Mount Kolonas was a religious centre of the ancient town. Archaeological research has revealed the presence of more than ten historical buildings dating from the most recent Neolithic era (5th millennium BC) to the Mycenaean period (1600- 1200 BC). In front of the archaeological site lies a museum bearing the same name.
Palaiohóra, Ayia Marina
The site of Paleohóra represents Aegina during Byzantine times. This site is known as the "Island Mystras" because it once had 565 churches, 28 out of which (with exceptional wall paintings) have withstood the ravages of time, just like the ruins of a medieval castle and two incredible monasteries.